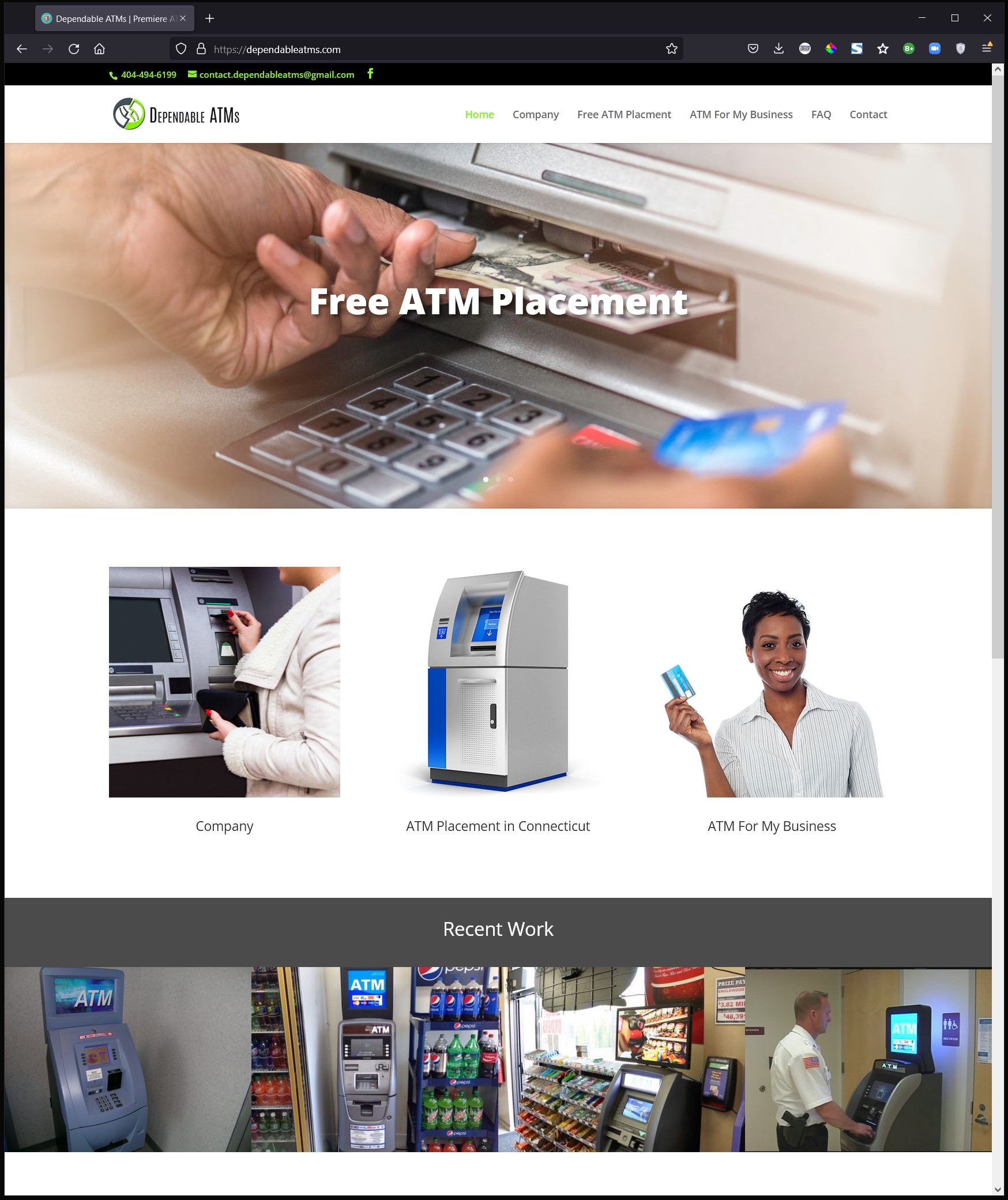 Dependable ATMS
Our company has been providing quality ATM service, competitive pricing and free placement programs since 2013. Dependable ATMS currently services  ATMs throughout Connecticut, and is processing 1000's of transactions per month. We have never strived to be the largest ATM company — only the best — offering outstanding customer care. We take pride in the fact that we have personally established successful working relationships with ALL of our clients, treating every customer as if they are the only customer, regardless of size.
Due to our superior customer service in the industry, we currently receive about 80% of our new customer business from existing client referrals. As a result, referral clients come to Dependable ATMS seeking solutions for their ATM servicing. We, in turn, take the time needed to create and implement a personalized business plan for easy and successful ATM management that works for our customer.
The management team at Dependable ATMS, LLC has diligently endeavored to establish a reputation of trust and dependability within the ATM community. We make it our personal guarantee to answer every customer call on a daily basis; and we continue to build a winning approach through effective business relationships with all of our clients.