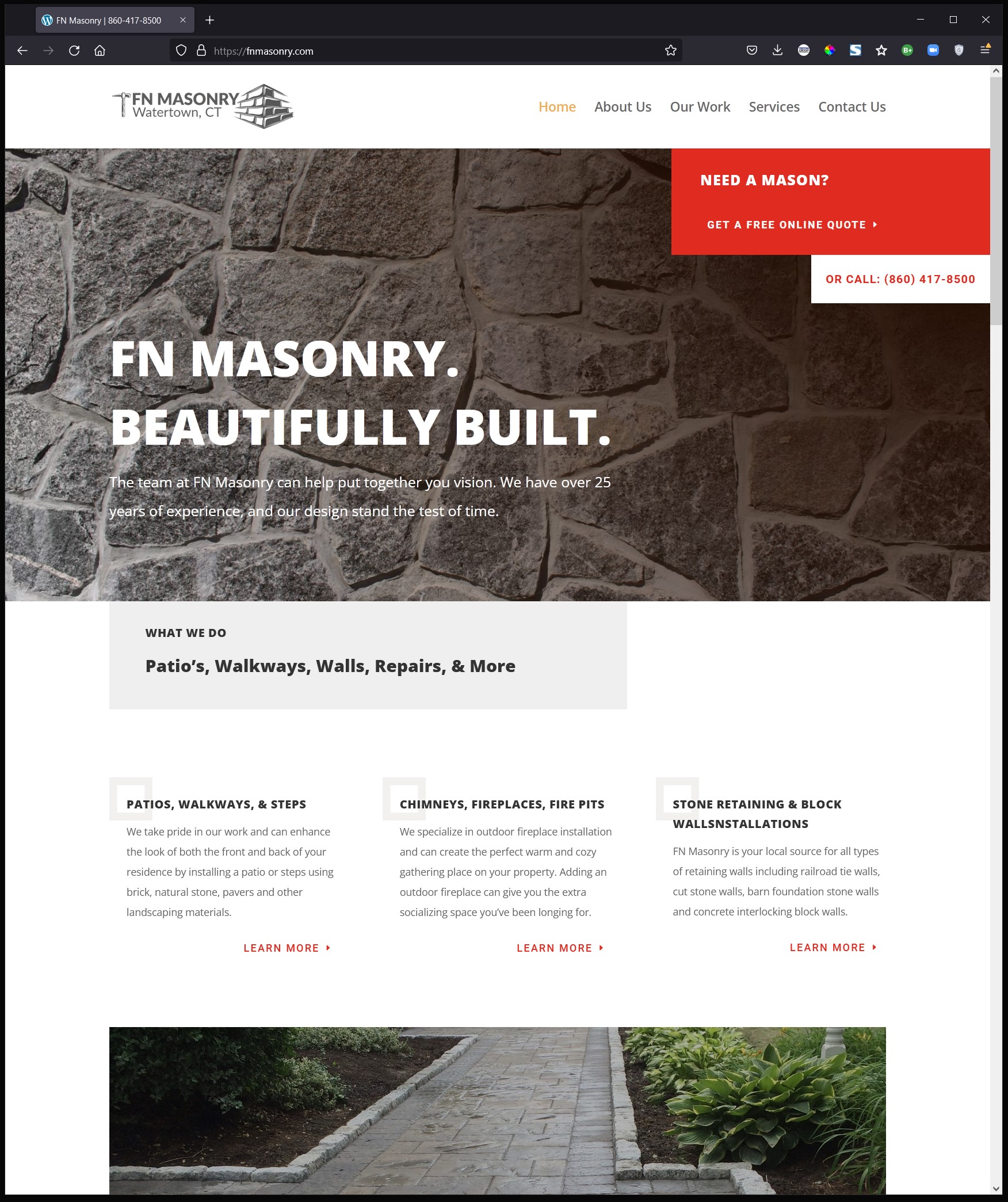 FN Masonry
Old-world know-how in modern construction.
Hailing from Macedonian, where construction has stood the test of time, owner Fikret Nuredini mastered the art of masonry. Nuredini and his team of craftsmen have been applying & growing that expertise in Connecticut for over 20+ years.
Whether it's historical preservation or restoration, architectural detailing or new construction, FN Masonry combines your desires with their know-how & professionalism to create your unique vision. From patios to chimneys to building restorations – All types of masonry, big or small, old or new.